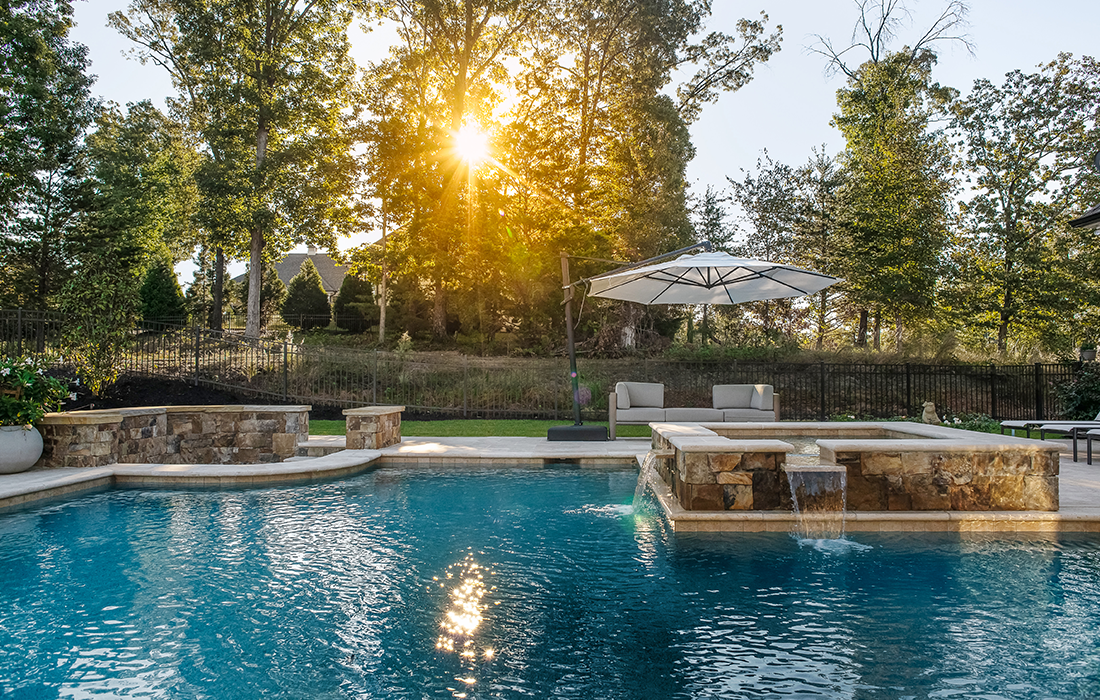 This incredible luxury backyard oasis, located in The Manor, and was designed by the team of artists at Atlantis Luxury Pools in Greenville, SC.
Our client's desire was to create a luxury living space that incorporated a bar area, cooking area, pool, hot tub, fire pit, and green space.
The large swimming pool boasts a swim-up bar and sunken serving well, ideal for entertaining guests. The hot tub has an added spillway, that can be viewed from the master bedroom.